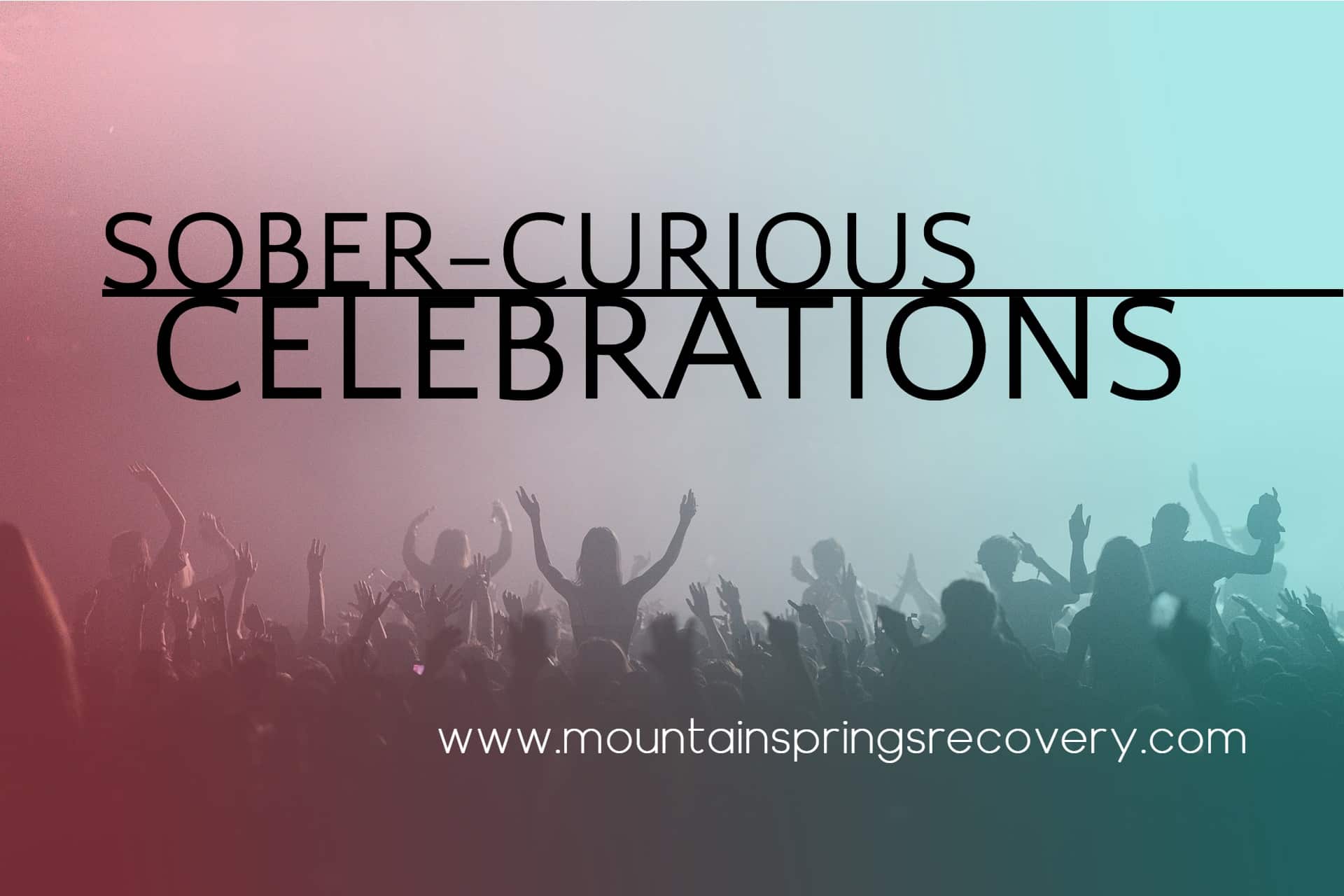 Notice: Undefined variable: medicalReviewerMetaData in /home/nginx/domains/mountainspringsrecovery.com/public/wp-content/themes/sbh_center_3.4/template-parts/content/author-and-medical-review--mobile.php on line 10

Sober Celebrations Elevate Without Intoxicating
Sometimes mocktails are where it's at. Call those the drink of the "sober curious" or "sober sometimes" movement. It's perhaps a natural progression from that little break some people take after overdoing it around the New Year's holidays. Dry January in turn has led to Dry July and Sober September.
The motivations vary. Some like to take a break from alcohol. Others find they need to.
Ultimately both parties might meet somewhere in the middle, holding a virgin cocktail in one hand and a resolve to relate without a mind-altering social lubricant greasing the wheels toward connection.
Reasons cited for an intentional dry spell vary. Partakers (or non-partakers is perhaps more accurate) cite the benefits: No hangovers. Less a.m. fog. Better sleep. Weight loss. Clearer skin. Better blood pressure readings. A happier liver.
Some bars and nightlife options are helping folks celebrate sans the strong stuff, offering sober settings to socialize in.
In the Denver area, there's been the Wake Up the Summer Dance Party Series, where people could gather to meditate, connect, and dance. It's culminating with the Sundown Colorado festival, dubbed by some as a "detox" music festival. It's a bash for all ages, full of music, mindfulness, art, food, and, yes, mocktails.
Sundown Colorado festival will be held Sept. 11 from 5-10 p.m., just outside of downtown Denver, at the RiNo Festival Grounds. Tickets and more information are available here.
Sources
npr.org – Breaking The Booze Habit, Even Briefly, Has Its Benefits
303magazine.com – Stay Sober but Party Hard With Secret Dance Addiction
fox21news.com – Colorado's first detox music festival coming in September
Medical disclaimer:
Sunshine Behavioral Health strives to help people who are facing substance abuse, addiction, mental health disorders, or a combination of these conditions. It does this by providing compassionate care and evidence-based content that addresses health, treatment, and recovery.
Licensed medical professionals review material we publish on our site. The material is not a substitute for qualified medical diagnoses, treatment, or advice. It should not be used to replace the suggestions of your personal physician or other health care professionals.
Talk with one of our Treatment Specialists!
Call 24/7: 949-276-2886


Notice: WP_Rig\WP_Rig\Styles\Component::print_styles() was called incorrectly. Invalid theme stylesheet handle: wp-rig-sidebar Please see Debugging in WordPress for more information. (This message was added in version SBH Center 2.0.0.) in /home/nginx/domains/mountainspringsrecovery.com/public/wp-includes/functions.php on line 5777

Notice: WP_Rig\WP_Rig\Styles\Component::print_styles() was called incorrectly. Invalid theme stylesheet handle: sbh_center-sidebar Please see Debugging in WordPress for more information. (This message was added in version SBH Center 2.0.0.) in /home/nginx/domains/mountainspringsrecovery.com/public/wp-includes/functions.php on line 5777

Notice: WP_Rig\WP_Rig\Styles\Component::print_styles() was called incorrectly. Invalid theme stylesheet handle: sbh_center-widgets Please see Debugging in WordPress for more information. (This message was added in version SBH Center 2.0.0.) in /home/nginx/domains/mountainspringsrecovery.com/public/wp-includes/functions.php on line 5777