Mountain Springs Recovery Amenities
At Mountain Springs we combine the best available treatment with our five-star amenities and personalized service to give a first-class care to our clients.
Recovery is Just One Click Away
Addiction has no preference. It affects people from all walks of life. There are some instances when successful businessmen and athletes use substances to succeed in their chosen career. Most often, these successful people fear that stopping would cause them to lose their place in their fields. However, over time, the drugs and substances will take their toll and cause the users to get hooked. When this happens, it is high time to get yourself or your loved one to a drug treatment facility.
While getting an individual to enter a rehabilitation treatment facility is the first step, it is also the toughest. It is general knowledge that addiction is a treatable disease. However, there are still stigmas and stereotypes. The most striking is the belief that addiction is a sign of failure or weakness. This alone can be intolerable or degrading to successful individuals, making admission to rehab centers one of the greatest challenges.
Mountain Springs understands this, which is why anything that can make the admission process easier is most welcome. This is also the underlying idea behind luxurious inpatient substance rehabilitation treatment facilities and executive rehabilitation centers.
Need Help Paying for Rehab?
Get a Free Rehab Quote!!
Learn How Much Your Insurance Will Cover.
Inpatient Luxury Addiction Treatment Facility
Luxury addiction or executive rehabilitation treatment centers are specially designed to accommodate people who cannot turn their back on their businesses while staying in the rehabilitation facilities. These are professionals who struggle with leaving their comfortable residences for a common accommodation in rehab. With inpatient luxury addiction treatment at Mountain Springs, you or your loved one receives the same treatments and therapies offered by other centers. However, there is more comfort and lavish accommodations where people can continue working while they get the necessary and proper care they need.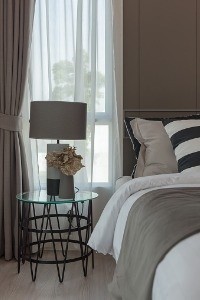 Privacy During Rehabilitation
The treatment facility resembles a 5-star resort. Patients enjoy their individual privacy in private suites and private bathrooms. In addition, no one sees you while you are undergoing the rehabilitation and recovery process at the luxury center.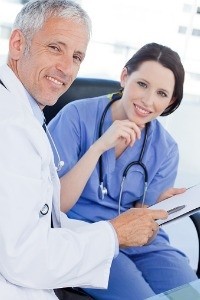 24/7 Availability of Medical Staff
Mountain Springs offers better patient to medical staff ratio. With the medical personnel available at any hour, you are assured that you or your loved one will not suffer from any medical complication and will minimize the risk of relapse.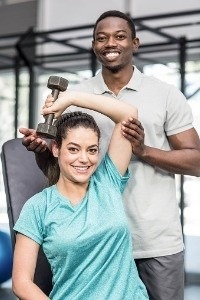 Personal Trainers and Gym
Mountain Springs believes that exercise is a great way to cope with mental and physical stress. This is why you are allowed to employ a personal trainer to guide you in your regimen and provide you with the necessary instructions. You can also sweat the toxins out of your body in our private gym. Exercise triggers the production of endorphins, which is the brain's pleasure center that gives you a natural high feeling.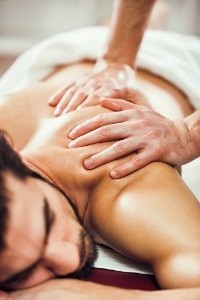 On-Site Massage
After a tiring exercise or a stressful day, you can enjoy a massage on site from our highly-skilled therapists. Mountain Springs believes that massage therapy is one of the best ways to relieve stress from our bodies. We are not only after your rehabilitation but about your overall experience while you are undergoing the treatment process.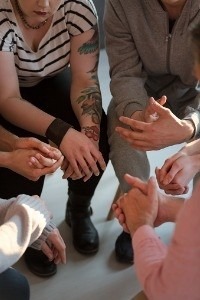 Better Treatment Choices
Mountain Springs not only offers the traditional treatments like psychotherapies, but additional rehabilitation alternatives as well. This includes art, physical fitness, lectures, occupational therapies, and holistic treatments. You will also eat tasty and nutritious meals prepared by a nutritionist and chef. We believe that recovery from substance addiction consists of changes in one's lifestyle, and eating nutritious food is among these necessary changes.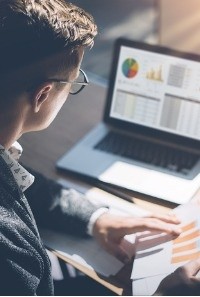 Space and Facilities to Conduct Business
Many patients are successful professionals who still want to be connected to the outside world. Most of them cannot easily leave their businesses in other people's hands. This is why Mountain Springs offers a space where you can conduct business while undergoing rehabilitation treatment.
Our business centers are equipped with Wi-Fi and have several computers that patients can use. You can also bring your gadgets with you or access computers during the allotted time. There are also scanners and printers in the business centers. Video conferencing is also allowed.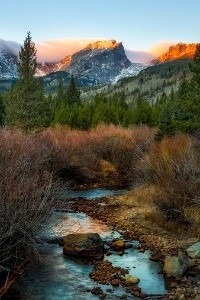 Awe Inspiring Natural View
Mountain Springs ensures that you will enjoy your rehabilitation and recovery process. Our facility provides a relaxing and peaceful atmosphere that you can soak up during your rehabilitation. We have a picturesque view of the golden sunset and a private patio and balcony where you can overlook the peaceful and calming ocean. There are also other beautiful natural features with verdant landscapes that you can explore.
At Mountain Springs, we wish to provide a perfect treatment rehabilitation center based on the specific needs of each of our patients. We have an individualized treatment program to cater to your personal needs. Our many amenities and services are available for your comfort and care. Call us now to talk to one of our highly-competent counselors for you to learn more about your luxury rehabilitation alternatives.
Talk to a Rehab Specialist
Our Specialists are here to help you get started with treatment the right way. They'll verify your health insurance, help set up travel arrangements, and make sure your transition into treatment is smooth and hassle-free.