New Beginnings
Mountain Springs can be instrumental in your quest for recovery. If you feel you have lost yourself to addiction, we will help you find yourself again.
Mountain Springs Recovery | Top Addiction Rehab in Colorado
Mountain Springs Recovery is an addiction treatment facility in Colorado that provides a calming and relaxing environment for your recovery. We know that peace and quiet are necessary for anyone going through recovery, so we give you a comfortable environment where you can begin to rebuild your life again. Our extensive treatment programs focus on making you healthy, guiding you through recovery, and giving you the necessary skills for sober living.
Our mission is to provide inpatient rehabilitation in Colorado that is accessible to anyone. We strive to provide a rehab facility where people can find help, hope, and comfort.
Whether you have an alcohol or drug addiction, our rehab programs are designed to give you back control of your life and help you along your journey to sobriety. We work with you to build up your strength, aspiration, and willpower to make lasting changes for the betterment of your life.
Why Choose Mountain Springs Recovery

Customized Treatment
We conduct an in-depth analysis so we can design an effective treatment specifically for you that will give you the best results.

Relaxing Enviroment
We provide the most tranquil and serene atmosphere possible to improve your overall recovery, mentally and physically.

Experienced Staff
We employ the top addiction specialists whose years of experience in their respective fields combined totals more than 150 years.

Insurance Network
We accept a wide range of insurance networks to ensure that you will be able to receive the treatment you need and deserve.
Let Us Take Care of the Details
Insurance Review
Our insurance coverage evaluation is free of charge, 100% confidential, and puts you under absolutely no obligation. Our experts find out if your insurance would cover all of your costs or if there would be any out-of-pocket expenses.
Admission
Why wait for several hours or days before you can finally be admitted? We can streamline the process. All you have to do is submit minimal documents, go through a short evaluation process, and then your recovery can start.
Flexible Length Stay

Unlike other drug rehab centers in Colorado, the length of your stay isn't limited to a pre-set length of time. If you feel like you need to extend your stay in our facility to complete your recovery, then you may do so.
What We Offer in Mountain Springs Recovery
At Mountain Springs Recovery, we offer the most effective treatment programs to help ensure that your recovery is achieved. We do everything in our power to help you overcome addiction and maintain sobriety. We offer:

Flexible Treatment Approach – 
We focus on what's best for each client who seeks our services. Our treatment programs are developed to cater to each client's specific needs and preferences, such as a choice over group or individual sessions, or a spiritual or non-spiritual approach. Your treatment is dictated by your wishes under the guidance of our licensed and experienced professionals.
On-Site Detox –
Detox is arguably one of the most frightening parts of the recovery process, but at Mountain Springs it is on-site, fast, effective, painless and as worry-free as possible. Our specialists are on standby to make sure all goes according to plan.

Our Treatments
Our Colorado rehab offers many different types of treatment, including:
The choice will depend on your individual preferences and needs.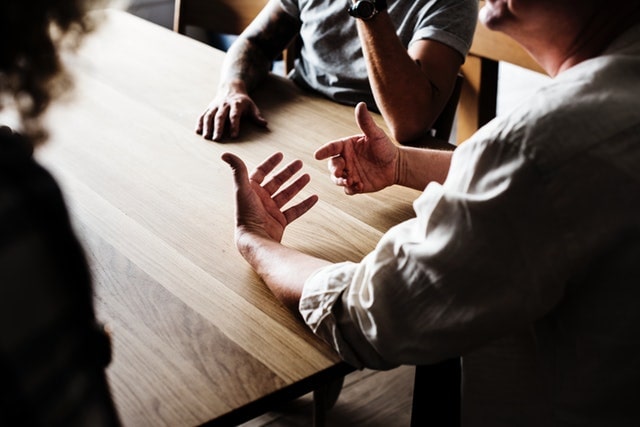 Information You Should Know Before Starting Rehab in Colorado
To fully prepare you for what's going to happen when you enter rehab, here are some things you should know:
Why it's important for you or your loved one to address addiction before its to late?
There is nothing good about dealing with drug or alcohol addiction. Suffering from addiction can completely change who you are and push away those closest to you. Seeing a loved one struggle with addiction can be just as distressing.
Addiction is a reality many people have to face and overcoming that addiction is another hurdle that needs to be overcome. The good thing is you do not have to deal with it alone. Our treatment center in Colorado is here to help you get through these tough times and overcome your addiction.
If you're seeking the best addiction rehabilitation center in Colorado, contact Mountain Springs Recovery.
Why it's important to look for a rehab center?
Staying away from drugs and alcohol can be a difficult task. The road to rehabilitation is not an easy journey but it is a journey that needs to be take in order to find the road to sobriety. Mountain Springs Recovery is hands down one of the best and most reliable ways for you or a loved one to overcome addiction.
You may be tempted to address addiction on your own without the help of professionals. By doing so you will often fall short of dealing with the underlying issues that led to the condition. Thus, self-help more often than not is not the route that should be taken.
More often than not without the help of professionals, staying clean can be very difficult task to achieve. Addiction specialist will help you understand your addiction and will help to lay the ground work for you to maintain a long lasting sobriety.
While searching for an addiction recovery center you need look for rehabs centers that provides programs and treatments that cater to your specific needs. This is what Mountain Springs Recovery can provide.
We do not merely focus on the addiction. We look at the entire picture so we can have a grip on how to best help you or your loved one. Our approach encompasses all aspects of recovery and we will guide you every step of the way.
It's not enough to simply look at certain facet of an addiction. It should be looked at in its totality including one's health, lifestyle, environment, and psychological factors that have contributed to the condition.
Sobriety is attainable and just within your reach. The road to recovery starts with Mountain Springs Recovery, the best drug and alcohol rehab in Colorado. Our program comes with an affordable and reasonable price.
Entrust your journey to only the best rehab facility in Colorado, Mountain Springs Recovery.
What's the Difference Between Inpatient and Outpatient Programs?
A client may opt for an inpatient or an outpatient program. An inpatient program means the person stays inside the facility for a certain period of time until recovery and sobriety in achieved. It is extensive and designed for people with serious addictions. An outpatient program is a part-time approach. It is less invasive into your regular schedule but also less extensive.
What's the Cost of Rehab?
There are countless factors that go into finding out the total cost of rehab. We have professionals standing by ready to help you verify your insurance which will help you get a better picture in regards to the cost of rehab and any out of pocket expenses that may be required.
There are several factors affecting the price. Among them is the location of the facility, its type, program size or the number of people being attended to, and the treatments provided.
Can I Use Insurance for Rehab?
Yes, often times rehab is partially, if not fully covered by an individuals insurance. You can easily verify your insurance by contacting one of our specialist for more information. There is no obligation associated.