5 Things to Know about Alcohol Rehab Centers
Beginning extensive treatment for alcoholism is a challenging and powerful journey to embark on. If you are new to receiving treatment or require serious support in order to begin sobriety, you may be considering inpatient alcohol rehab centers. Detox centers are comprehensive support environments designed to aid you in both the physical and mental health aspects of your initial recovery. The habits you form early on in your sobriety have potential to last you for life, so consider spending some time in a treatment center to form the best start possible. Here are 5 things you need to know to research the best facility for you:
24/7 Support

Alcohol rehab centers are known for their 24/7 access to mental health professionals and support in your recovery. This is especially important if you suffer from anxiety or depression along with your addiction to alcohol, because there will be many moments where you need professional support to remain sober. Along with phone access to contact helplines and your loved ones, trained professionals are always on the clock to support you if you need it. There are generally on-site psychologists also available for more serious issues, and doctors if you experience serious withdrawal symptoms. The 24/7 support is an attractive quality of inpatient rehab centers for people who are just beginning to break free of addiction.
Inpatient Treatment

The best inpatient alcohol rehab centers are fully staffed with licensed psychologists available to administer frequent therapy and at times, the medication you need to be successful in treatment. The psychological implications of treatment may challenge you mentally and emotionally, so take advantage of your treatment provider to help you work through it. This is a great opportunity to experience powerful therapy, build your confidence, learn about the causes of your addiction, and to be proactive in preventing future relapses. Your therapist can also support you in working through barriers to recovery such as learning how to rebuild your support system or lifestyle outside of the treatment center.
Detox Programs

Alcohol rehab centers are well-known for their extensive medical detox programs designed to help you through serious withdrawal in the healthiest way possible. Because of the dangerous effects of alcohol on the brain, healthy recovery from withdrawal may require professional assistance. In serious cases, IV pumps or stomach detoxes are needed, but sometimes you may simply benefit from prescribed medications for symptoms such as nausea. Your withdrawal symptoms may be incredibly serious if you've suffered from long-term addiction and it is essential to make it through withdrawal without further reliance on alcohol for pain or other symptoms. With the help of a trained team and doctors, you can experience the most high quality care to overcome withdrawal free of temptations. Detox programs are often the most powerful aspect of inpatient treatment centers due to the importance of making it through the initial withdrawal.
Healthy Amenities

The most popular alcohol rehab centers also boast extensive amenities designed to give you a wholesome (and distracting) healthy experience to take away with you after treatment. Creating healthy habits is an essential step to successful recovery because your new routine will ideally support sobriety and self-care. Overcoming addiction on your own may leave you confused or overwhelmed about where to begin in creating new habits, especially if it has been some time. Rehab centers will prepare healthy meals for you to stay nourished and hydrated for your body and mind to support your best health possible. When your new healthy habits replace your old damaging ones, recovery is more successful in the long term.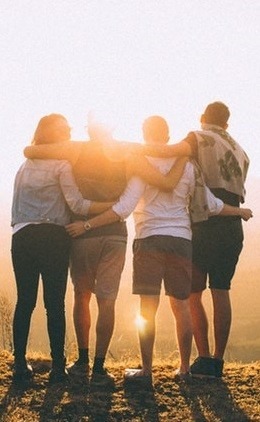 Support Groups

The last effective resource available in rehab centers is the incredible support groups available to you each day. Addiction can be an incredibly lonely experience, but you can start your recovery feeling fully supported by taking advantage of the center's support groups. Other people in rehab for alcohol addiction can build you up and enlighten you with their own stories of recovery if you feel the need for a strong support system. By learning how to communicate your story and ask for help, you strengthen these skills in advance for your transition back into the "real world". Lastly, rehab centers often hold multiple support groups each day to help you if the first few days of recovery are especially difficult.

Researching alcohol rehab centers is an important aspect of your decision process as you find the right one for you. You do not need to struggle through the initial days of sobriety alone, and detox centers are specifically designed to give you a healthy and positive start to a journey that will last a lifetime. Consider professional treatment centers for the most effective detox plans available if you are serious about recovering from alcohol addiction.