Drug and Alcohol Rehab in Colorado as Unique as You.
Customized Treatment

We conduct an in-depth analysis so we can design an effective treatment specifically for you that will give you the best results.
Relaxing Environment
We provide the most tranquil and serene atmosphere possible to improve your overall recovery, mentally and physically.
Experienced Staff
We employ the top addiction specialists whose combined years of experience in their respective fields totals more than 150 years.
Vast Insurance Network

We accept a wide range of insurance networks to ensure that you will be able to receive the treatment you need and deserve.

Joint Commission National Quality Certified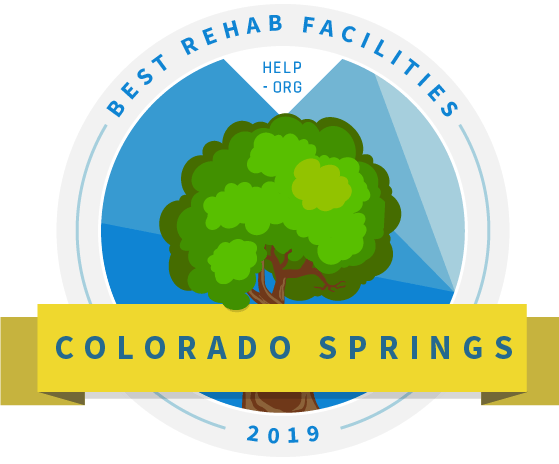 Best Rehab Facilities by Hope.org

Available Treatment Options at Mountain Springs Recovery
SUBSTANCE ABUSE INFORMATION

OPIOIDS
_____
Opioid addiction kills thousands of people every year, but you don't have to be one of them. Mountain Springs Recovery provides medical and therapeutic assistance to help you end your reliance on opioids while beginning a new life.


ALCOHOL
_____
While quitting drinking can be difficult, not quitting can be fatal. Mountain Springs Recovery gives you the tools to stop drinking and can help you begin building a healthier, alcohol-free life.


STIMULANTS
_____
Using stimulants for an energy boost is just not worth it. We'll introduce you to ways to enhance your life without using stimulants or other substances.

BARBITURATES
_____
Barbiturate addiction can destroy your life, but we can help you regain it. We'll introduce you to healthier practices that don't rely on barbiturates or other substances and will work with you to rebuild your life.


HALLUCINOGENS
_____
Did you know that people could experience side effects from hallucinogens years after they use them? To avoid these effects, we offer treatment that helps people fight addiction and introduces them to healthy ways to expand their minds.


MARIJUANA
_____
Despite what people think, smoking or vaping marijuana is not harmless. Our center introduces ways to cope with life that don't involve marijuana or other substances.

DEPRESSANTS
_____
When used properly under medical supervision, depressants can be a useful medical tool. But, if abused, they can be dangerous, so we work to end this abuse and help our clients create healthier lifestyles.

At Mountain Springs, your path to sobriety can begin today. We are available 24 hours a day, 7 days a week, at 949-371-4198. Get in touch!
Beat Your Addiction and Start Your Healing Today