Outpatient Rehab Vs. Inpatient Rehab
Generally, every alcohol and drug treatment program falls into one of these two categories, outpatient or inpatient rehab. However, they all have one main focus which is to provide addiction rehabilitation. Each one has its own unique features and benefits to offer their patients. For instance, inpatient drug and alcohol rehab centers are designed to help people with more serious addictions. They are available to offer more intensive structure and provide care within a residential treatment facility. Outpatient rehabs are usually part time treatment programs which give patients the opportunity to work, go to school, and continue on with their daily responsibilities. If you or a loved one are seeking help for your addiction, it is important to choose the right program. You need one that is capable of meeting your particular needs. You can learn more about outpatient vs. inpatient alcohol rehab programs today.
Pros and Cons of Outpatient Alcohol Rehab
Outpatient rehab for alcohol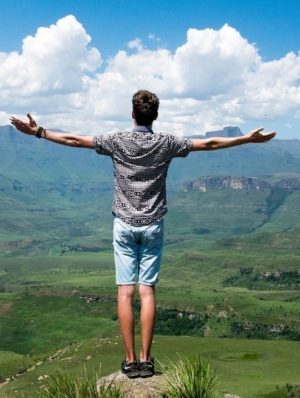 programs allow you to stay at home during your recovery. You will be required to attend therapy sessions about two or three times a week. In addition, you will have the ability to continue working, going to school, and remain in control of your daily responsibilities. Some important benefits of this type of alcohol rehab include the following:
Outpatient rehab for alcohol abuse can be short or long term
It is often recommended to people with minor alcohol addictions
You get to stay at home to continue your daily responsibilities
Most of the time it costs less than inpatient rehab
You have the opportunity to practice the things you learn in a regular setting
It offers you the chance to be close to the ones you love during your recovery process
As you can see, there are several good reasons to choose this type of alcohol rehab. However, you should know there are some disadvantages in choosing it as well including:
You will be around triggers, meaning things which triggered you in the past to start drinking in the first place
You will be able to access alcohol easier than if you were staying at an inpatient program
You will be faced with daily distractions which may steer you off your path to sobriety
You may have trouble getting access to your therapist or counselor
Many people have support from other patients during inpatient recovery programs, whereas it will be a little harder for you to get support from others during outpatient rehab
Many people have chosen and had success with attending outpatient drug and alcohol rehab treatment programs. However, if you are still having trouble deciding if it is a good fit for your particular situation, take a minute to keep reading and learn about your other option, inpatient alcohol rehab treatment programs.
Pros and Cons of Inpatient Alcohol Rehab
Inpatient alcohol rehab treatment programs are often referred to as residential treatment facilities. They require a patient to be admitted into a controlled setting which focuses on their addiction. Almost all these types of treatment programs offer 24 hour medical and emotional care to their patients. Some pros associated with inpatient rehab include the following: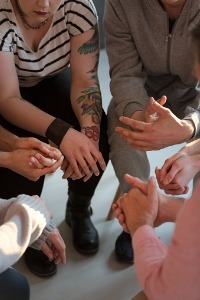 Psychological benefits – They offer a wide range of treatment programs which will enable you to learn how to overcome your past mistakes, allow you to be at peace with your present life, and teach you how to live a life without the use of alcohol or drugs.
Emotional benefits – You will be in a safe environment where you can address your emotions without feeling out of place. You will be able to work one on one with your counselor, which will help you get to the root of your addiction.
Getting away from triggers – You will be able to get away from the activities which trigger you to drink.
Structure – Inpatient alcohol rehab takes place in a structured environment which is perfect for those with an addiction.
There are many pros of choosing an inpatient rehab center for alcohol addiction. Many people prefer this type of treatment when they suffer with a severe alcohol addiction. With that being said, there are some cons associated with inpatient alcohol rehab including:
You will not be able to come and go whenever you feel like it
Many insurance programs will not cover this type of treatment
Some people will have to take a leave of absence from work, making it financially hard on them when they get out of the program
You will be in a structured environment, this means you will be told when to eat, sleep, watch t.v., etc. Although, this type of setting may work for some people, it might not be the ideal environment for you
If you have children, you will have to arrange some form of childcare for them before entering treatment
Now you have learned about about outpatient vs inpatient alcohol rehab treatment programs. It can be tough choosing one which fits your particular situation. However, if you need more information about these treatment programs, you can contact a medical professional who specializes in mental health issues or the addiction rehab facility today.