What to Expect at an Alcohol Treatment Center
If you have an addiction to alcohol, you are not alone. There are others who understand exactly what you are going through. It may seem like you can never turn your life around. Even the thought of quitting drinking may be scary. However, that shouldn't deter you. When you get enrolled into an alcohol treatment center, you will be able to get the help you need. Keep in mind it is a sign of strength to get help, not a sign of weakness in any way. It may be less worrisome if you know what to expect at the alcohol rehab program.
 The first thing to remember is that your recovery starts the minute you get into the alcohol treatment center. You will receive assessments asking about your health, addiction, family history, triggers, and more. From there, you will head into the detox center, if needed. Once you have gone through the detox center program, you will start the rest of the rehab process. This may include behavioral therapy, group therapy, family therapy, art therapy, educational classes, and other things. Each part of the rehab process is designed to help you overcome the alcohol addiction.
 The National Institute on Alcohol Abuse and Alcoholism stated in 2013 that there were around 7% of adults in the U.S. that has some level of alcohol use disorder. However, only 7.8% of those adults got treatment for their addiction. It is important that you know there are alcohol treatment centers available. You can get the help you need. There are many alcoholics who avoid going to treatment. Many times alcoholics don't reach out for help because they are unsure of the expectations at an alcohol treatment center. If you find out and learn more about these expectations, you may have more motivation to enroll into a treatment program and get the help you need.
 Do you want to be prepared for the alcohol treatment center process? If so, find out more about the expectations today, so you can get a head start on your recovery.
Process of Checking In
Many alcoholics don't enroll into an alcohol treatment center program because they are nervous about what is going to happen when they check in. These nervous feelings are mostly because of not knowing what to expect. In the majority of reputable alcohol treatment centers, the process begins right when you check in. The staff members at the treatment center will complete your intake assessments with you. They will ask you questions, so they can learn more about you. They need to know the severity of your alcohol abuse, your mental health state, any health conditions, and more. The more honest you can be during this assessment, the more specific they can be when creating your addiction treatment plan.
 It is important to know that the intake process is very essential to starting your recovery off right. Generally, it is a great idea for rehab centers to customize each recovering alcoholic's treatment plan to fit their exact psychiatric, physical, and recovery needs.
Process of Detox and Withdrawal
Another reason many alcoholics avoid going to treatment is because they are nervous about the process of detox and withdrawal. This is one of the most common reasons why alcoholics continue drinking. Some of them have heard about the uncomfortable withdrawal symptoms and don't want to go through that. The important thing to know is that these withdrawal symptoms won't last forever. If you are going to recover from an alcohol addiction, you must first detox your body. For many recovering alcoholics, detoxing is the toughest part of their rehab process.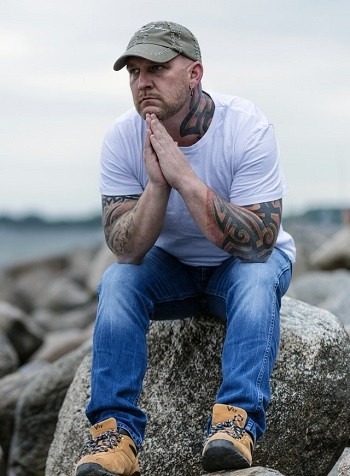 It can be helpful to know what to expect during the process of detox and withdrawal. According to the National Institutes of Health (NIH) MedlinePlus, some of the withdrawal symptoms you might experience include the following:
Nausea
Shakiness
Rapid or irregular heartbeats
Headache
Fever
Sweating
Clamminess
Seizures
Depression
Anxiety
Mood swings
Insomnia
Nightmares
Hallucinations
Agitation
While some of these withdrawal symptoms may seem a bit scary, it is important to know the professional staff at the rehab center will take great care of you. They have experience in managing these symptoms to help reduce the discomfort the recovering alcoholic is feeling. If you want the best chance of having a successful recovery, a detox center program can help you with that.
Receiving Behavioral Therapy
When you are getting alcohol treatment, you should know about the various types of behavioral therapies used. If you are attending a reputable, experienced, and quality rehab, you will get the best treatments available. You might receive individual or group therapy. These types of therapies will help the recovering alcoholics to understand why they want to drink. The sessions will help them recognize their addictive behaviors, talk about them, and find ways to manage their triggers as well. Once you can understand more about your triggers, you can work on finding healthier coping skills.
 Many studies have been done to show how beneficial behavioral therapy can be when combined with medical treatment and motivational therapy in addiction treatment. Some of the other types of addiction treatment therapy you might receive include the following:
Interpersonal Therapy: This type of therapy helps you build social support network team. It also offers other supports for loneliness, depression, and various other emotional stressors. These feelings can lead to a relapse. Having the support team can help you stay sober.
Dialectical Behavior Therapy or DBT: This therapy is helpful for someone who has a dual diagnosis. This means you have an addiction and a mental health condition. This type of therapy will help to manage the mental health condition and the alcoholism through motivational enhancement and behavioral skill training.
Trauma-Focused CBT: You may receive this type of therapy when getting alcohol treatment. The main purpose is to focus on trauma and the effects trauma has had on your life. You likely have certain behaviors that relate to your trauma. Through these therapy sessions, you can connect your behaviors to the trauma and break down those links through behavior training.
Cognitive Behavioral Therapy or CBT: With this therapy, you can learn to recognize patterns in your thoughts and behaviors. By doing this, you are able to learn how to stop certain responses and replace them with a positive behavior, instead of using alcohol.
These are just some of the types of therapy you may receive when going to an alcohol treatment center program. If you have more questions about the types of therapy offered at a specific rehab center, be sure to ask.
Receiving Marriage or Family Therapy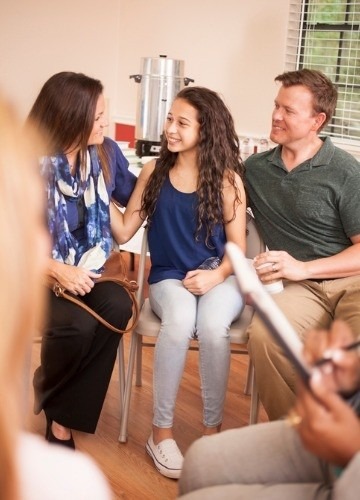 When you are planning to attend an alcohol treatment center, it may also be helpful to know they might offer marriage or family therapy sessions. When someone in the family or in a relationship has an addiction, it does impact the family dynamics in major ways. The feelings you have towards your spouse or family or vice versa can impact your recovery process. This is why many alcohol treatment centers offer marriage or family therapy services. These sessions give the recovering alcoholic a better chance for success. They also help to rebuild a healthier family and relationship dynamics.
 Your spouse or family member may have been enabling your alcohol use or abuse. They may not even have known they were doing this. When they attend the marriage or family therapy sessions with you, during your treatment center stay, they can learn how to help you, without enabling you. They can learn to change their behaviors and patterns, while you are doing the same. It can be extremely beneficial to have your spouse and family supporting you throughout your recovery. One of the goals for these sessions is to create a bonding experience to promote growth within these relationships.
 Having marriage or family therapy sessions can improve the self-esteem of the participants. It is likely that your family members or spouse feel terrible about your addiction. They may feel terrible about their part in your addiction or even blame themselves. They need to work through this if they are going to support your recovery fully. It does take a village to help someone recover from an alcohol addiction. Hopefully, the marriage or family therapy sessions can help you to create the supportive village you need to improve your recovering lifestyle.
Receiving Post-Treatment Education and Preparation
A great alcohol treatment center is also going to help prepare a recovering alcoholic for when they head back home. They will help create an aftercare plan to make sure you are ready to leave the alcohol treatment center program. This may include therapy, meetings, coping skills, and utilizing your support team.
 Now you know more about what to expect at an alcohol treatment center. Make the jump into recovery today.