Christian help for alcohol addiction
Alcohol addictions are far too common these days, but there is help to guide you back to a better and healthier life. Alcohol addictions are not only harmful to your health, and life, but may also cause you to struggle with your family and friends, and even your Christian faith. This may be due to guilt for giving in to an unhealthy addiction, but fortunately, there is Christian help for alcohol addiction. It is important to know there is always help in the world to guide you from an addiction-free life.
Being a Christian does not mean you are perfect, and certainly, many Christians have battled addictions, sinned, and done other things they know are not good choices. Fortunately, the best you can do is face your addiction and turn to not only rehab treatments but also to faith for guidance.
How Will Christianity Help Me?
Often times when one is addicted and doing sinful things, one turns away from God and from their faith. They put their addiction first and it results in a decrease of prayer and faith. Many of those who suffer from alcohol addiction or another substance addiction are afraid to enter a rehab center. It is a major step to take to leave your addiction behind because it will significantly alter your life. Some people worry about what will happen when they enter the detox phase and proceed through recovery. Rather, put your trust in God and have faith that He will walk through recovery with you.
Even after you leave your rehab treatment, receiving Christian help for alcohol addiction does not have to end with the end of your treatment. Rehab centers can provide you with Christian support groups that you can regularly attend after your treatment.
What Might I Expect at a Christian Rehab Center?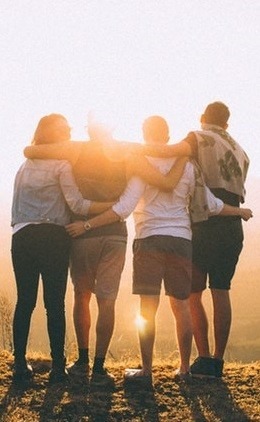 Christians who are aiming to rebuild their faith and recover from their addiction through a Christian based treatment will find that Christian help for alcohol addiction is incredibly helpful. Not only does it provide you with a treatment to detox from alcohol and a space to recover from your addiction, but Christian rehab centers also provide:
Christian education such as religious principles
Group therapy
Group prayer and prayer time
Counseling sessions
Prayer can be very beneficial through your recovery and even on after your recovery. Prayer time is a time to reflect on yourself, your life, and to simply thank God for all He has done for you. Remember, rehabilitation is a time to recover and reconnect with yourself.
Your Path to Recovery
The first step in recovering from your alcohol addiction is to find yourself the best treatment center for you. Christian help for alcohol addiction is available and can help you reach your goal of having an alcohol addiction-free life. You don't have to suffer or turn away from God. You don't have to feel guilty for your addiction, God knows humans make mistakes. The important part is to recover your connection with your faith and God and to seek out a healthy, Christian life while you fight your addiction.