What Are My Alcohol Treatment Options?
Do you have an alcohol addiction? Are you tired of living with chaos, destruction, negative consequences, lost relationships, and personal losses? If so, it is time to overcome your alcohol addiction. It is time to check into your alcohol treatment options. If you have an alcohol addiction, it means you no longer have control over how much you are going to drink, when you drink (in some cases), or your emotions when you stop drinking. Some people believe that you can stop drinking with willpower alone. However, in over 95% of the cases, that doesn't work.
 Alcohol addiction is a true disease. It changes the brain's structure which makes it even more difficult to quit drinking. If you have tried to quit drinking by yourself, but haven't been able to make that work, now is the time to reach out and get help. If you haven't tried to quit yet, you can contact an addiction rehab center to get help starting immediately.
 Not sure what you want to do yet or where you want to go. Start learning more about your alcohol treatment options today.
Talking with Your Doctor
An alcohol addiction is serious. It isn't something you can hope will just go away. While some cases of alcohol abuse are minor, more than likely with time, they will get much worse. Some people already have a more severe addiction. Are you unsure if you are dependent upon alcohol? There are some factors your doctor may consider when making this determination. The doctor might consider you an alcoholic if the following are present:
Feeling like you must drink
Not being able to control the amount you drink
Feeling bad when you aren't able to drink
Continuing to drink despite any negative outcomes
When you have an appointment with your primary care doctor, you can talk to them about what goals you have. Let them know if you have tried to quit drinking by yourself. Talk to them about coming up with an addiction treatment plan. It is likely that your doctor will make a referral for you to attend an alcohol treatment center program. They can also give you other resources for overcoming the alcohol addiction as well.
Options for Alcohol Treatment
Everyone lives through addiction in their own way. A treatment plan that works for someone else, may not work for you. It is a matter of talking to professional addiction treatment experts to figure out which treatments are best in your case. There may be a variety of addiction treatments that best fit your needs. You might only need outpatient treatment. You might also need an intensive outpatient or inpatient treatment. This can be determined after discussing more about your family history, personal alcohol abuse history, triggers, cravings, attempts to quit, and more.
Going to a Detox Program
One of the alcohol treatment options you have is going to a detox program. If someone has a more severe alcohol addiction, they may need to enter into a detox program before going to the rehab center program. Before you can start your rehab process, you need to detox your body from alcohol. The detox programs help you to do this. They also make sure you are as safe as possible during this process. You might experience some uncomfortable withdrawal symptoms. These might include things such as:
Hallucinations
Shaking
Seizures
Nausea
Vomiting
Aches and pains
The detox program staff members will help you during the withdrawal process. There will be medical professionals and expert staff members to ensure that you are safe during this process. The detox process generally takes around 3 to 10 days.
Attending Counseling or Therapy
Your alcohol treatment options also consist of attending counseling or therapy. There are millions of people all around the world who go to counseling or therapy. In fact, it is very common for all recovering alcoholics to attend therapy, especially if they are seeking help from an addiction rehab center. The main goals of overcoming an addiction in counseling or therapy include the following: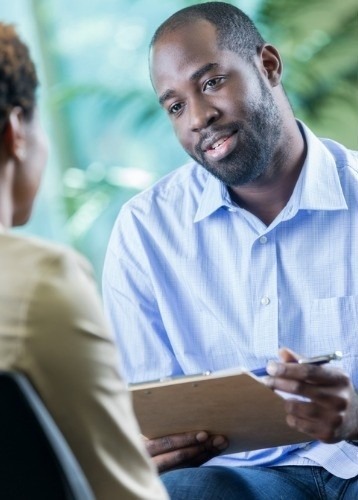 Finding the source of your addiction
Learning about the issues related to your addiction
Learning to manage your life without alcohol
Changing negative behaviors into positive ones
Dealing with anxiety, stress, and depression
Learning to manage triggers
Building your support system
Setting and achieving your goals
You will also need to find new coping and life skills to use in your recovering lifestyle. Some recovering alcoholics need short-term counseling, while others need long-term counseling. It is best to get an assessment done, start a treatment plan, and it can be amended later, according to your progress.
Using Medications
An alcohol addiction can never be cured. However, there are some medications that might help you to feel better while you are recovering from the alcohol addiction. There are many benefits to these medications. Some of the medications that are commonly used in treating an alcohol addiction include the following:
Disulfiram (also known as Antabuse): This medication will make your stomach upset or even make you vomit if you do consume alcohol.
Naltrexone (also known as Revia): This medication will stop you from feeling good when you consume alcohol.
Acamprosate (also known as Campral): This medication is used to help recovering alcoholics deal with their cravings.
These are just some of the medications that might be used to help you overcome an alcohol addiction. When it comes to your alcohol treatment options, this is one of those that you will need to talk to your doctor or rehab center staff members about.
Group Therapy Sessions or Support Groups
When you are looking into alcohol treatment options, you can also join group therapy or a support group. There are many different types of support groups you can join. You could sign up for support groups such as:
Alcoholics Anonymous
Local alcohol addiction treatment support groups
Smart Recovery
And more….
You can attend these support groups along with group therapy. Recovering alcoholics could choose one or the other as well. Many addiction treatment centers offer group therapy sessions. You can attend these after leaving the rehab center as well.
 The support groups are generally led by someone who is in recovery from an alcohol addiction or even by a professional counselor. The group therapy sessions are led by trained and experienced counselors.
Expectations for Your Treatment
Many alcoholics believe that once they detox from alcohol, everything will be alright. The truth is, that while detoxing is the first step, recovery is more than just getting sober. It takes quite a while to recover from an alcohol addiction. Some of the things you need to do to fully recover from this type of addiction include the following: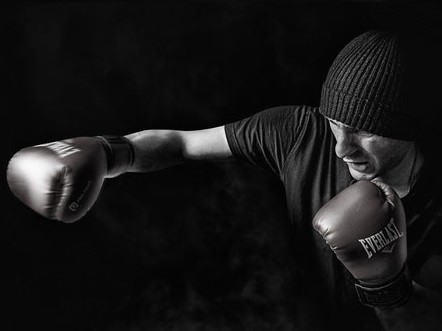 Getting sober
Learning new, healthy coping skills
Relearning life skills
Learning to say no to alcohol when it is offered to you
Finding healthy habits for your recovering lifestyle
Creating a schedule or routine to prevent relapsing
Attending treatment to help you overcome addiction
Following through with an aftercare plan when you leave treatment
These are the main expectations you can have for your alcohol treatment process. Recovery is a lifelong process. It isn't something you can just do once and be done with. Some recovering alcoholics do have a relapse. However, if you relapse, it is not failing. You just need to ask for help, get back up, find out what went wrong, learn from it, and move forward in your recovery. The longer you stay sober, the more you will get used to living a recovering lifestyle.
 As you have learned here today, recovery does take time. However, if you get the proper alcohol treatment, you can overcome the addiction and live a happy recovering lifestyle. Make the choice to enter into an alcohol treatment program starting today. The benefits are well worth it.